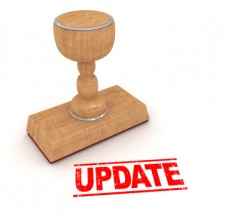 The clause 'SLIP-RESISTANCE' page 10 of the current Revision 24 does not have the correct nomination of Classification and areas of Stair treads, Landings and Ramps that require slip resistant material.

The clause on page 10 should be struck out and the correct clause downloaded, printed and stapled into the Specification on that page.


Correct nomination:

SLIP-RESISTANCE:NCC BCA VOL. 2, PART 3.9.1.4 specifies slip-resistance requirements for areas of stair treads,ramps and landings. The classification of slip-resistant treatment applied to these areas must be not less than that listed in Table 3.9.1.3 when tested according to AS4586 for the application and surface condition.