PRINTED SPECIFICATION BOOKLETS ARE AVAILABLE IN STANDARD PACKS OF 5, 20, 50, and Boxes of 100 and 200 COPIES. All packs are delivered by Australia Post with Tracking. Boxes are sent by Registered Post.


ORDERS FOR PRINTED COPIES OF 'SPECIFICATION OF BUILDING WORKS' CAN ONLY BE MADE ON LINE THROUGH OUR WEBSITE

Secure processing of your credit card payment is made through our Paypal account. You do not need a Paypal account.


Order and pay online by Visa, Mastercard, Amex or Paypal.


Specifications are despached within 24hrs. of receipt of order and payment.


All orders are sent by Tracking or Registered Post.


User Friendly -- For Architects, Building surveyors, Building Designers, Draftspersons, Owner Builders.


The ideal specification for Residential Construction.

Using 'Specification of Building Works'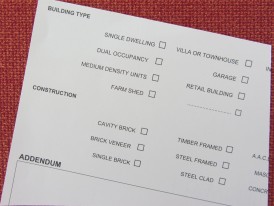 An easy to complete specification for Development and Construction Certificate Applications.

BUILDING TYPES & CONSTRUCTION


Fast selection and nomination of your building type and the required method of construction of your project.

Use the addendum panel to insert updates to the specification for amendments to the Building Code, or for those special requirements to personalise your home



We always list the latest updates of the NCC BCA as they occur.

THE EASIEST TO MARK UP FOR YOUR BUILDING PROJECT AND THE MOST ECONOMICAL 'OFF THE SHELF' SPECIFICATION ACCEPTED BY COUNCILS' AND BUILDING SURVEYORS/CERTIFIERS.


RELAX !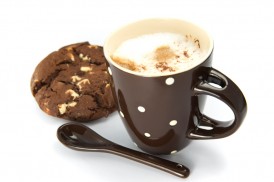 Complete all the owner selected items in less than 10 minutes then relax - have a "cuppa" knowing that your construction nomination is up to date.