HOW TO SIGN AND SEND THE COMPLETED ELECTRONIC SPECIFICATION
HINTS TO PREPARE AND SEND A COMPLETED ELECTRONIC SPECIFICATION.

After entering all required information into the 'fillable fields',the Specification MUST BE SIGNED. It is then ready to email, copy to disc/flash drive or fax the Specification to Council, PCA or others.
Once signed, the PDF Specification is locked and recipients cannot change or edit the Specification as received by them.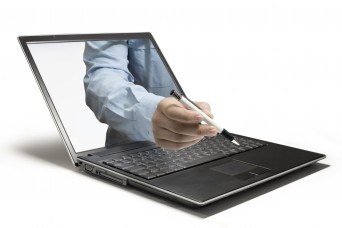 SAVE A COPY BEFORE YOU CLICK SIGN.
You can then issue revised specifications if changes are required after transmitting signed copies.(Regularly save along the way as you fill in the required fields).

Open the Specification in Adobe Reader X1 : type your name, draw your signature, or place an image of your signature on the Specification. Text such as your name, company, title, or the date can be added. When the Specification is completed and signed, the signature becomes part of it.

To sign a document
1. Click the Sign icon in the toolbar to open the Sign pane, or click the Sign pane.

If the Sign icon is not in the toolbar, right-click the toolbar, and choose File > Add Text or Signature.





2. To add text, such as name, company, or title, click 'Add Text' in the 'I Need To Sign' panel. Click in the Specification where you want to add the text, and type.



3. Add Text option lets you add your name, company, or date to the PDF.


Email signed Specification
You can send signed Specifications via email using the EchoSign service. EchoSign stores a copy in your online account so you can easily access it later. You can log in to EchoSign with your Adobe ID or create an account. (free).
1. When the Specification is complete and you have added your signature or initials, click 'Send Signed Document' in the Sign pane.





2. When prompted, "You added a signature or initials. Do you want to finalize the changes?", click 'Confirm and Send'.





3. Specify the location for the file, and click 'Save'.



4. When prompted "Your signed document will be uploaded to Adobe EchoSign' "click 'Upload'.





5. When EchoSign opens in your browser, fill in the requested fields, and click 'Deliver'.



Follow the onscreen instruction to register and complete sending the Specification.